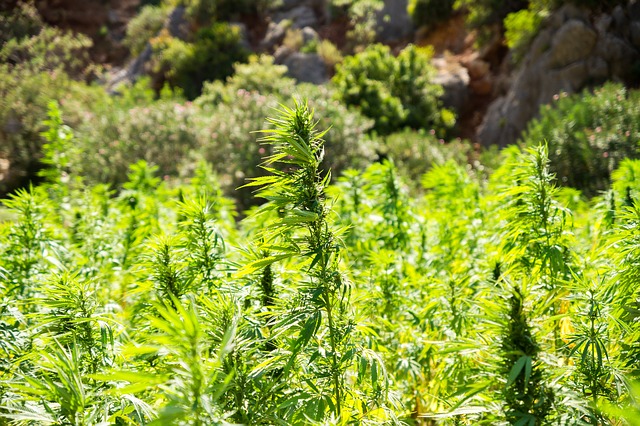 While medical and adult use marijuana grabbed all the headlines in 2019, 2020 will
undoubtedly be the year of hemp in New Jersey and nationwide.   This week an official from the U.S.
Department of Agriculture ("USDA") stated that the department will
be releasing an interim rule on hemp regulations within the next couple of
weeks.   The passage of the 2018 Farm
Bill has generated a lot of buzz in farming communities interested in
growing hemp given the crop's untapped utility and economic potential.   While States are currently implementing
pilot programs and creating regulations, they lack clear federal guidance on
the interstate sale and production of hemp and its derivatives. 
So what does this have to do with New Jersey?  Well, a lot. 
For starters, A5322, known as the "New Jersey Hemp Farming Act"
("NJHFA") became law on August 9, 2019. 
The NJHFA creates a program for the cultivation, processing, transport, and sale of hemp and its
derivative products in the New Jersey in accordance with federal law. NJHFA
also repeals New Jersey's hemp pilot program, and replaces it with a permanent
program, administered by the New Jersey Department of Agriculture ("NJDOA") in
accordance with federal law. 
Mimicking the Farm
Bill, NJHFA defines "hemp" as the plant Cannabis sativa L., any part of the
plant, and all derivatives thereof with a delta-9 tetrahydrocannabinol ("THC")
concentration of not more than 0.3 percent, consistent with federal law.   This means that if hemp has more than .3 %
THC, it is not legal on a state or federal level.  In the hemp world, hemp plants with more than
.3% THC are called "hot crops" since they are no longer considered "hemp" under
federal law and instead become "marijuana." 
It is expected that the
NJDOA will publish hemp regulations sometime this fall which will govern how
businesses are able to cultivate (plant, grow, or harvest), handle (possessing
or storing unfinished hemp products), process (convert hemp into saleable form)
and sell hemp products for commercial purposes.   Farmers and businesses that want to
cultivate, handle, process and sell hemp products for commercial purposes will
be required to obtain a license from the NJDOA to do so.   If NJ's hemp license application is like New
York's, applicants will be required to provide the following information in
their applications:  (1) GPS coordinates
of the proposed hemp farm and processing location, if any; (2) background
information for the person responsible for the applicant's management of the
industrial hemp cultivation and/or processing; (3) relevant experience for
cultivating and manufacturing hemp; (4) description of hemp-derived cannabidiol
("CBD") products currently being produced; (5) industrial hemp research plan;
(6) description of extraction methods and equipment that will be used (i.e.
supercritical CO2, human grade ethanol etc.) extraction methods; (7) product marketing
plan; (8) description of standard operating procedures and regulatory
compliance procedures; (9) security plan and procedures; (10) written consent
allowing law enforcement and other officials to enter the property at will;
(11) consent to a criminal background check of the applicant; and (12) a
non-refundable application fee.  Other
information will likely be required by the NJDOA when the license application
is ultimately released.  
Hemp entrepreneurs will
also be happy to hear that the NJHFA expressly permits hemp derivatives, including
CBD, to be added to cosmetics, personal care products, and products intended
for human or animal consumption – to the extent permitted by federal law.  The NJDOA, in conjunction with the New Jersey
Department of Health ("DOH"), may adopt rules and regulations regulating the
sale of hemp products containing hemp-derived cannabinoids, including CBD.   While the NJDOA appears to fully legalize CBD
products, federal law still governs in terms of what can and cannot be sold
through interstate commerce.  
The FDA's current
position is that it is illegal to put into interstate commerce a food to which CBD has been added, or to
market CBD as, or in,
a dietary supplement.  As a result, the CBD
infused food products space continues to be a grey area in New Jersey
notwithstanding the NJHFA's broad language seemingly legalizing all CBD
products on a state level.  However, this
has not stopped business from selling CBD infused food and beverage products
across state lines due to the FDA's limited enforcement action as of date.   Recently, the FDA and FTC issued a joint warning
letter to a company marketing unapproved cannabidiol products with
unsubstantiated claims to treat teething and ear pain in infants, autism, ADHD, Parkinson's
and Alzheimer's disease, among other conditions/diseases.     The FTC maintains that the company improperly
advertises medical claims about its products without competent and reliable
scientific evidence to support them.   
What's clear is that CBD companies that make claims or exaggerate the
benefits of CBD through product name, website name, metatags, or other means
without proper evidence risk enforcement action by the FDA and FTC.  
Lastly, the NJHFA
permits retail sales of hemp products processed outside New Jersey if the
products and hemp used in the products were processed and cultivated legally in
another state or jurisdiction that has substantially similar requirements for
processing hemp products or cultivating hemp under this law. 
In conclusion, the
NJHFA will create numerous financial opportunities for New Jersey farmers and
businesses looking to get involved in the hemp industry.   Those looking to participate must have the
proper processes and controls in place to address ever evolving regulations and
difficult federal and state legal issues.    
Should you have
any questions about the expansion of New Jersey's Hemp program in New Jersey,
please contact Eric D. Reiser.